Linear Bearing & Rail Systems
Airtac Rail is high quality, low-cost and in stock. It is ISO Certified and is manufactured with the most advanced high precision machining available.
Low Cost
High Quality
Stocked*
High Accuracy, Linearity and Parallelism
Industry Standard/Drop in Replacement Design*
Heavy Load (LSH Series)
Compact Design (LSD Series)
Made to Precise Manufacturing Standards
*Stock subject to availability at the time if the order. Contact us for more info on what brands Airtac rail is a drop in replacement for.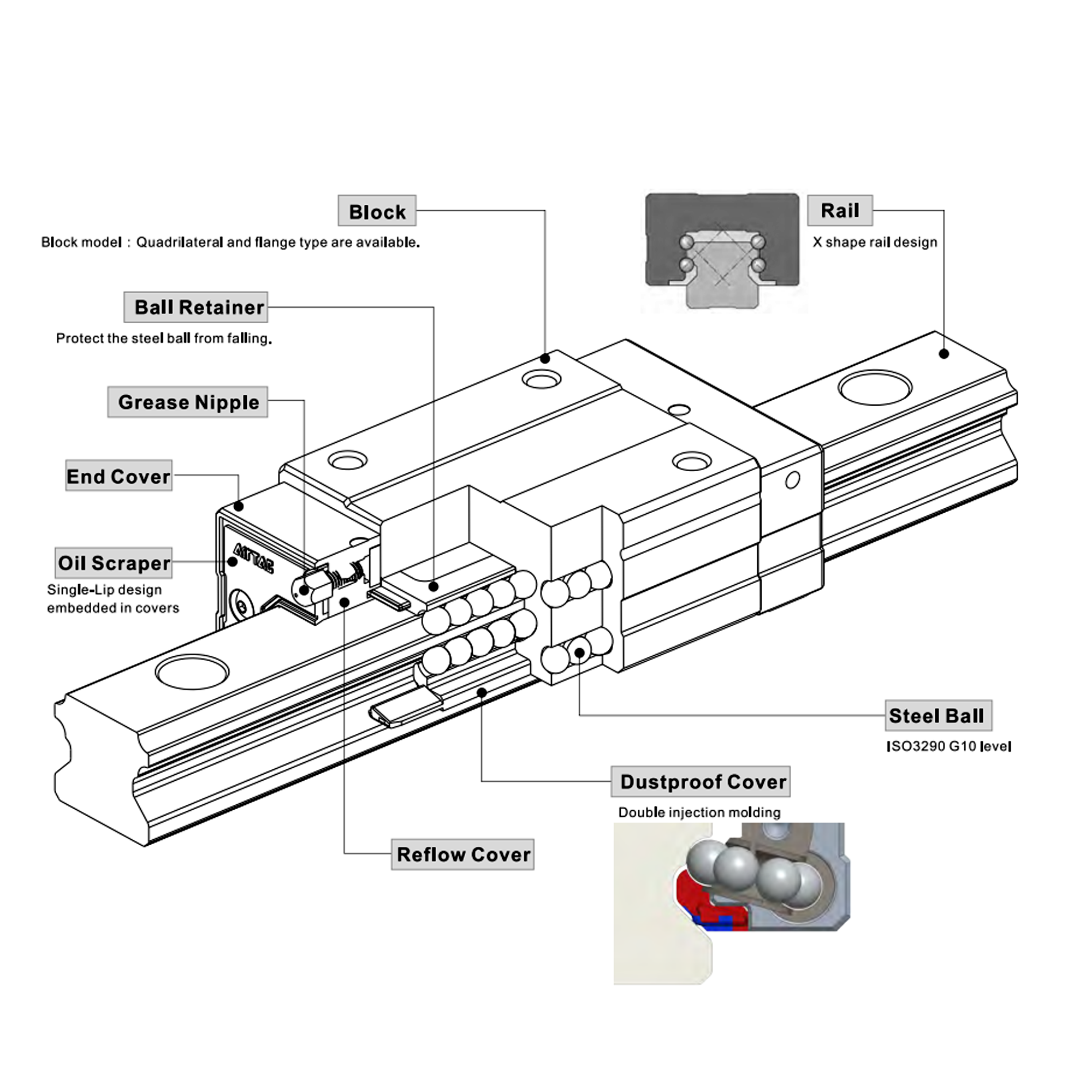 Tools & Resources
Please click on the following to